In the UK heating and hot water systems account for 60% of the average household fuel bill, also home energy use is responsible for 28% of the UK's carbon emissions which contribute to Climate change. It's important that whoever specifies, installs and services your heating and hot water systems has the experience and qualifications needed to ensure that you get the system that suits your needs.


Gas Boilers

Servicing and repairs 
To ensure the continued safe and efficient operation of a gas boiler it is recommended that it is checked and serviced at regular intervals by a CORGI registered technician at least once each year.
If your boiler is causing problems such as erratic performance or unusual noises, contact Envirowarm for a no-obligation assesment of it's condition.
A service and repair can often extend the life of a boiler by many years and our engineers are competent with all types of gas appliance and systems including Combi, Condensing and Sealed Systems.
Landlord Safety Checks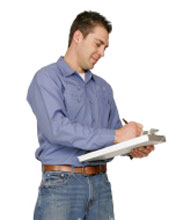 Landlords are legally obliged to have gas appliances inspected every 12 months and must keep records of such inspections.
Envirowarm are fully accredited to meet all issues relating to the statutory obligations faced by landlords with regard to annual checks. We already work with some of the largest estate managers/landlords in the UK.
We offer a comprehensive package to help landlords manage their properties/portfolios ensuring compliance giving complete peace of mind.
Power Flushing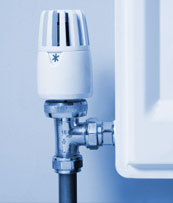 Boilers rarely fail early in their life time, problems usually occur after the warranty period has expired. This is because lime scale and iron oxide deposits build-up over time. Power flushing is the process by which heating systems are cleansed and your system could benefit from power flushing if:
The heating system is slow to start

Some radiators are cold

Frequent bleeding is required

Radiator water is dirty
Processes used by Envirowarm make no mess and offer minimum disruption. At the end of the process the system is fully cleansed.